Alma de España is pleased to perform at many community events around Victoria!
Flamenco Sunday
Sunday, May 22, 2022
Time: 7:00 p.m. (doors at 6:00 p.m.)
Location: The Mint, 1414 Douglas Street, Victoria
Tickets will be available on-line starting Sunday, May 1, 2022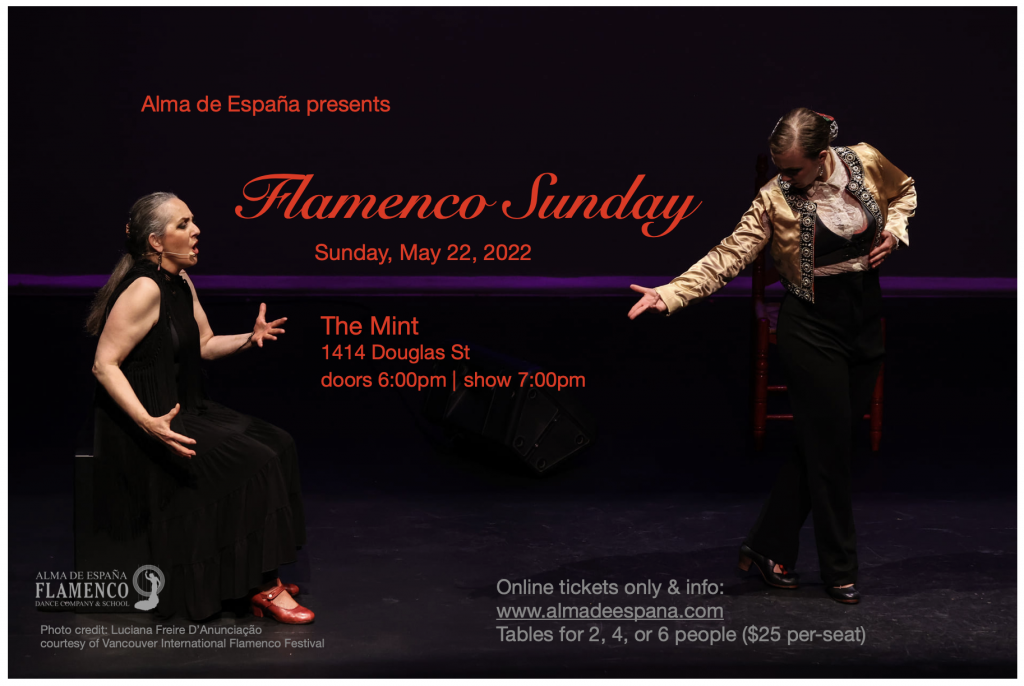 The event will include a live flamenco performance. The Mint's delicious food and drink will be available for purchase throughout the evening.
Doors open at 6:00 p.m. The show begins at 7:00 p.m.
Tables are available for 2, 4, and 6 people and charged at $25 per-seat.
Masks are optional and recommended for all audience members when not eating and drinking.
Folktoria
Saturday, June 4 & Sunday, June 5, 2022
Students of Alma de España will perform at this free community event in Centennial Square at approximately 4:50 p.m.