Alma de España is pleased to perform at many community events around Victoria!
Flamenco Tablao in Victoria with Veronica Maguire, Gareth Owen and special guests Carmen Romero and Kasandra "La China".
Tuesday, August 16, 2022
Time: 7:00 p.m. (doors at 6:00 p.m.)
Location: The Mint, 1414 Douglas Street, Victoria
Tickets will be available on-line starting Tuesday, July 5, 2022
The event will include a live flamenco performance. The Mint's delicious food and drink will be available for purchase throughout the evening.
Doors open at 6:00 p.m. The show begins at 7:00 p.m.
Tables are available for 2, 4, and 6 people and charged at $25 per-seat.
A limited number of individual seats are available for $30 per-seat. Please note: by selecting this ticket option, you agree to be seated at a mixed table of other individual ticket holders. Your seat will be assigned and may not be changed.
ADVANCE ON-LINE SALES ONLY
Masks are optional and recommended for all audience members when not eating and drinking.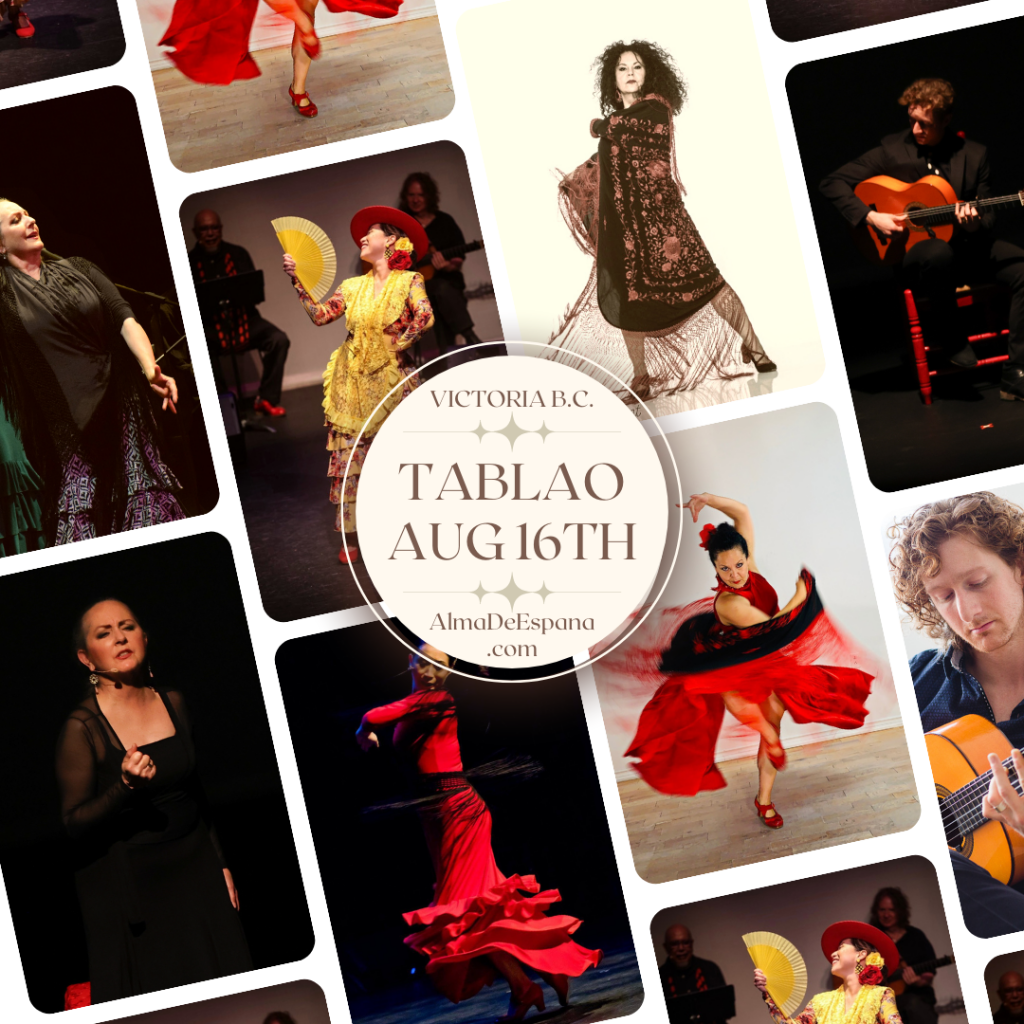 2022 Victoria Flamenco Festival
"FOR THE LOVE OF FLAMENCO"
A community of performing artists from Victoria BC come together to celebrate and express, each in their own unique way, a love of flamenco that has enriched their life in so many ways. From the deep song of the Soleá to the uplifting energy of the Alegria, the music, song, dance and special visuals will take you on a journey filled with emotions.
Available to view on-line until noon on July 30, 2022