In 1991, dancer/choreographer Veronica Maguire and flamenco guitarist Harry Owen, co-founded a successful school of flamenco in Victoria, B.C., Canada, as well as their own touring company, Alma de España Flamenco Dance Company. Today, Alma de España (Soul of Spain) is recognized as one of North America's finest Spanish dance companies.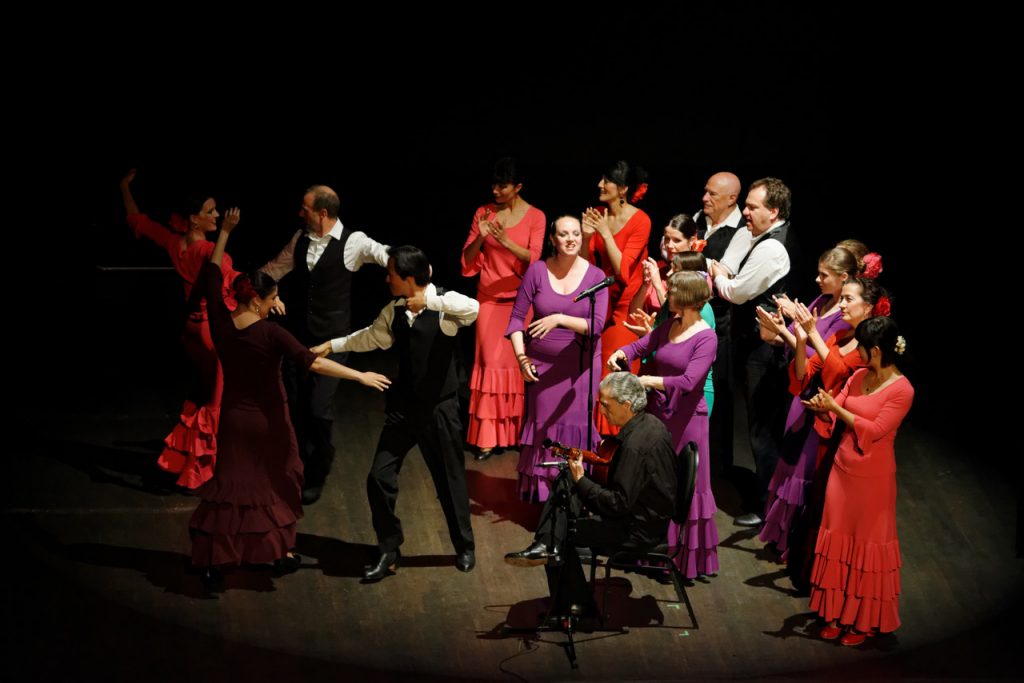 Flamenco (pronounced [flaˈmeŋko]) refers to rich music and dance traditions from the province of Andalusia in Southern Spain.  The haunting singing (cante) is often accompanied by intricate guitar playing (toque), hand clapping (palmas), and dramatic dancing (baile).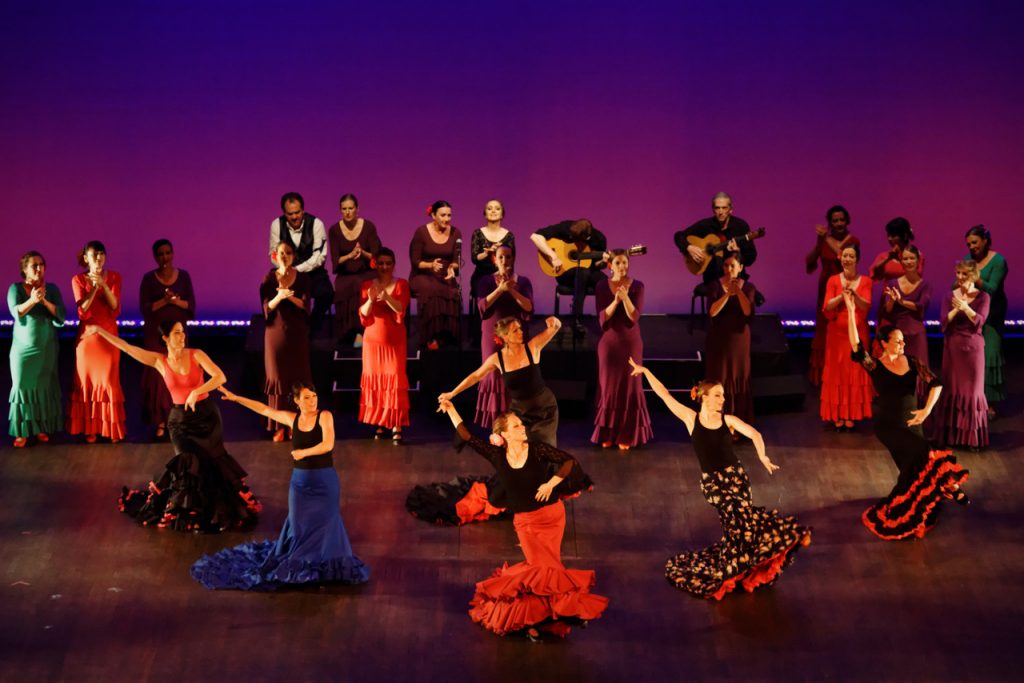 Flamenco has become popular all over the world and is taught in many non-Hispanic countries.  Men, women, and children can all enjoy the intricate stamping footwork of flamenco dance.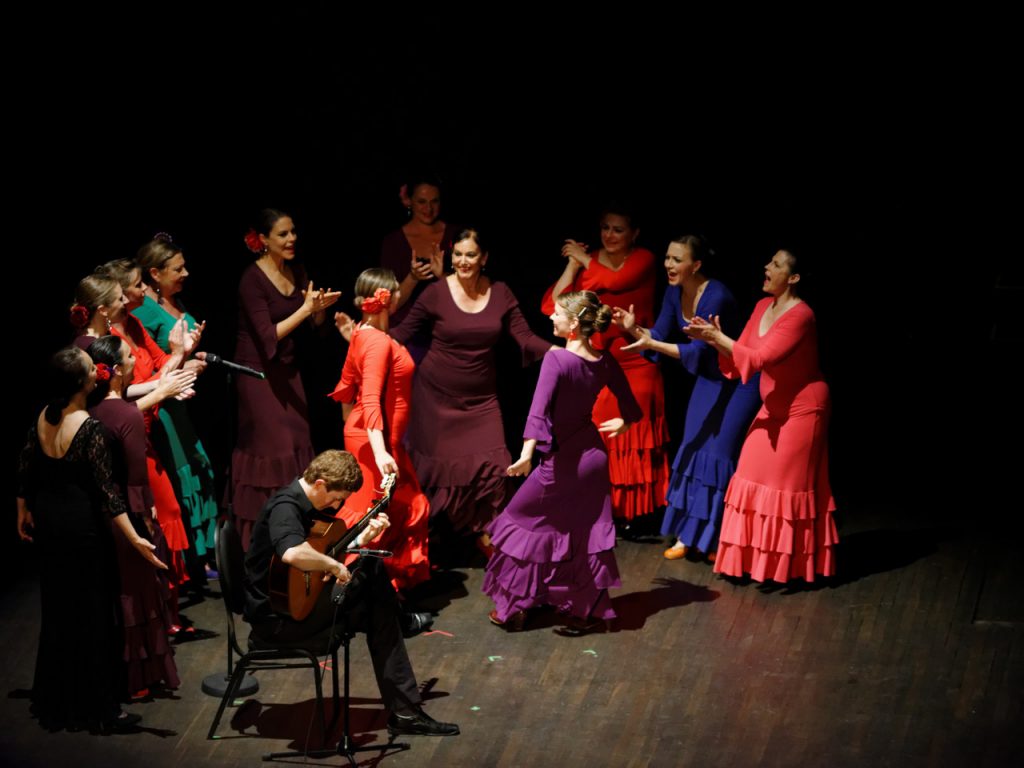 You do not need a partner to dance flamenco!  Many of the traditional dances are based on improvisation where the singer, dancer, and guitarist take turns adding embellishments to a strict rhythm structure (compás).
Click here to learn about the Flamenco de la Isla Society, a not-for-profit organization that promotes the art of flamenco on Vancouver Island.